Golfhotel Sonne in Siusi allo Sciliar

Informationen
Golfhotel Sonne – unique and unforgettable
Welcome at the Golfhotel Sonne, where guests are our friends.
In the heart of the fascinating mountain landscape of the Dolomites, not far from Siusi and next to Europe's largest mountain plateau, sourrounded by one of Europe's most beautiful golf course with 18 holes and Driving Range, our golf hotel is an oasis for wellbeing in every season. Visit us at the Golfhotel Sonne end enjoy endless views, authentic hospitality, delicious food and drinks and unforgettable moments.
Services
Request availability
Remind
Book now!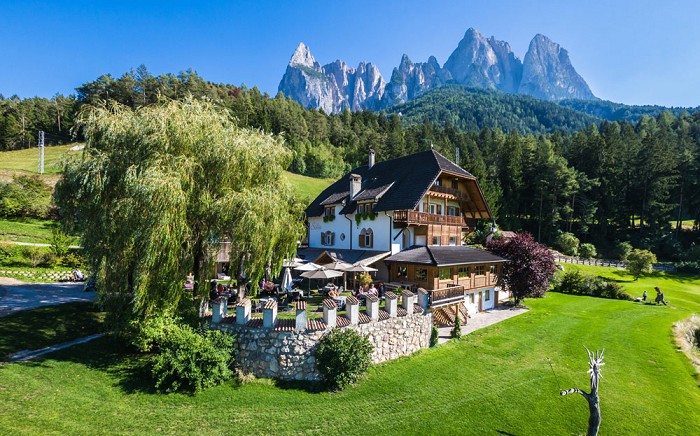 Golfhotel Sonne
Str. St.Vigil/Seis, 20
I-39040 Siusi allo Sciliar (BZ)

Tel. (+39) 0471 706271
Fax (+39) 0471 706606

Homepage:
www.golfhotelsonne.it