Sights in Siusi allo Sciliar - Churches and castles in the Sciliar area
The picturesque town in the middle of the high plateau at the foot of the Sciliar offers many attractions that are popular destinations for the whole family
To culture lovers, Siusi allo Sciliar offers numerous churches and chapels on secluded meadows and various other attractions such as the ruins of "Hauenstein" and the "Salegg" castles.
Particularly mentionable are:
The Maria-Hilf Church in Siusi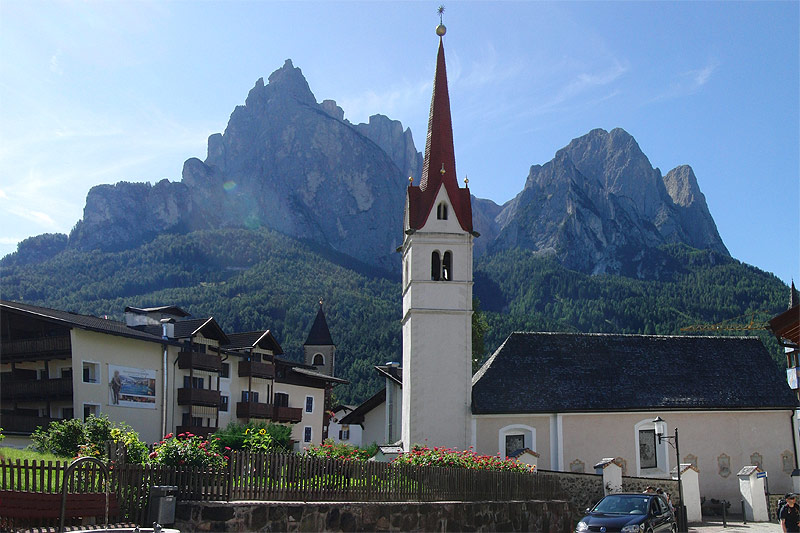 Maria Hilf Church
The parish church of "Maria-Hilf" is located in the centre of Siusi and dates back to the 17th century. The church was built in the early Baroque style and restored from 1975 to 1995. The church was and still is a popular pilgrimage destination.
The St. Valentine's Church above Siusi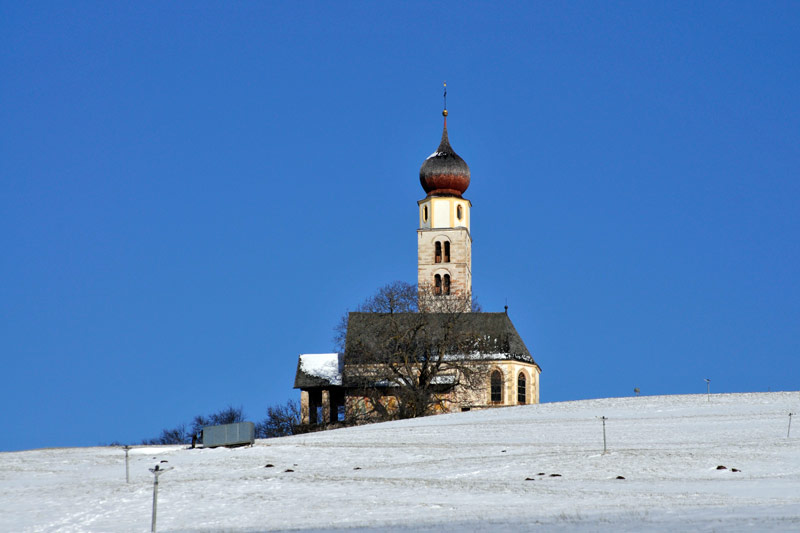 St. Valentine's Church
The Church of St. Valentine, located above Siusi, is surrounded by meadows and fields. This church originating from the 13th century stands in an idyllic location, with the Sciliar massif and the Santner peak in the background. With several well-preserved frescoes from the 14th and 15th centuries, this building is precious also regarding art history.
The new parish church Santa Croce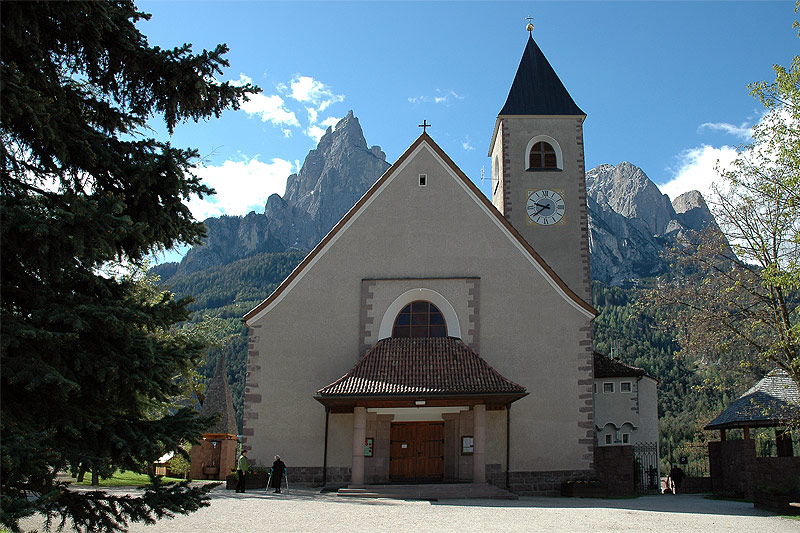 Church Santa Croce
The Parish Church Santa Croce was realized by the architects A. Fingerle and M. Amonn and consecrated in the year 1950. The four small stained glass windows in the apse and the baptismal font made of copper sheet of the artist Martin Rainer are particularly worth seeing.
The Hauenstein Castle in Siusi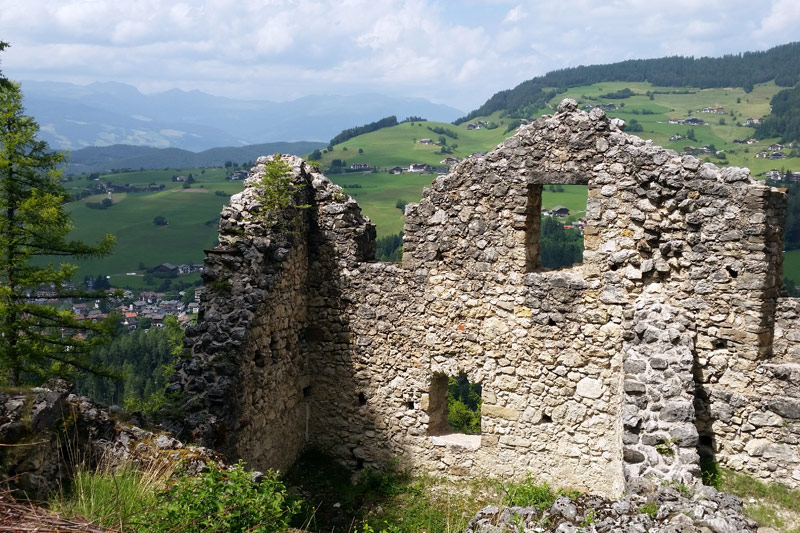 Hauenstein Castle
The Hauenstein Castle dates back to the 12th century and is situated in a dense forest above the village of Siusi at the foot of the Sciliar. The ruin, which was in possession of the poet and knight Oswald von Wolkenstein, is one of the most popular sights and attractions of the Sciliar area.
Image gallery: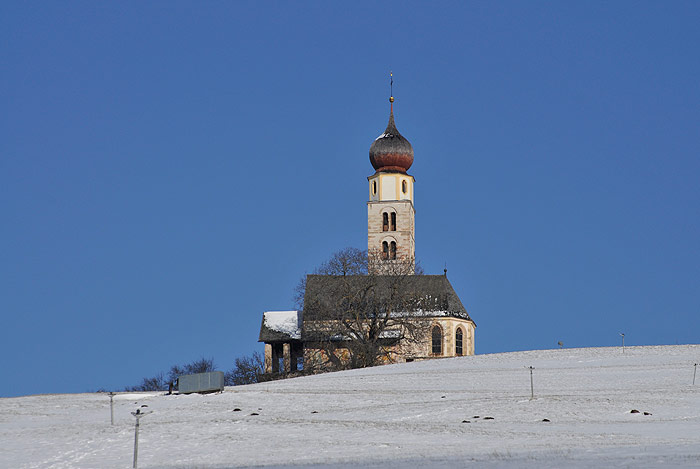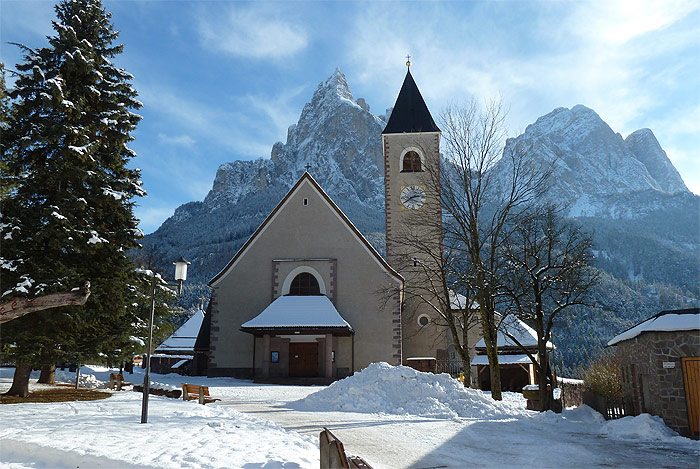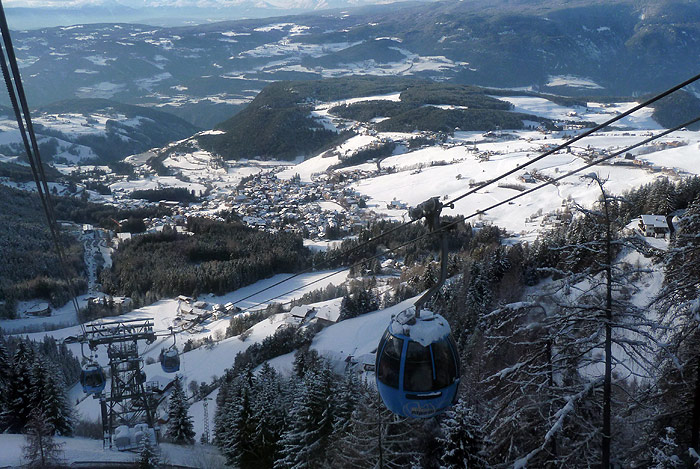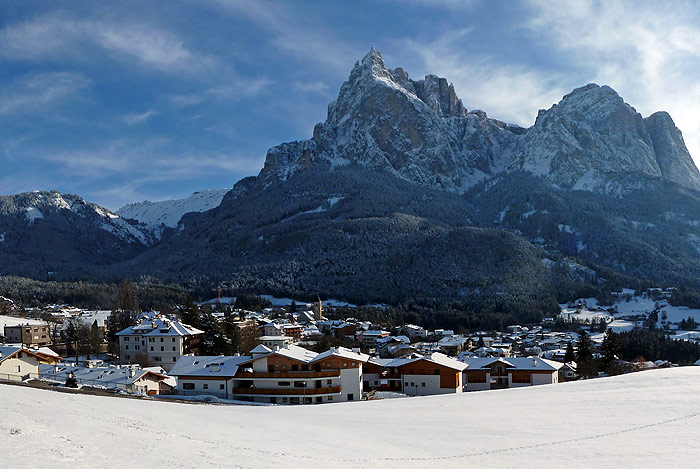 Events:
08/12/2023 - 09/12/2023
Christmas concert - Kastelruther Spatzen
09/12/2023 - 03/01/2024
Active Day: snowshoe hike
09/12/2023
Devils course at Castelrotto
show all >
Weather forecast:
wednesday

Thursday

friday

-5°

/

1°

-9°

/

0°

-11°

/

4°
Accommodations in Siusi allo Sciliar:
Request availability
Accommodations with Guided excursions
Accommodations with Shuttle bus
Accommodations in the Village center