Hotel Enzian in Siusi allo Sciliar

Informationen
Welcome to our Alpine Beauty and Wellness Hotel Enzian in Siusi.
We invite you to a tour through our house.
We will accompany you during your whole stay in order to offer you unforgettable moments.
Your holidays start at the moment you enter our door.
Services
Request availability
Remind
Book now!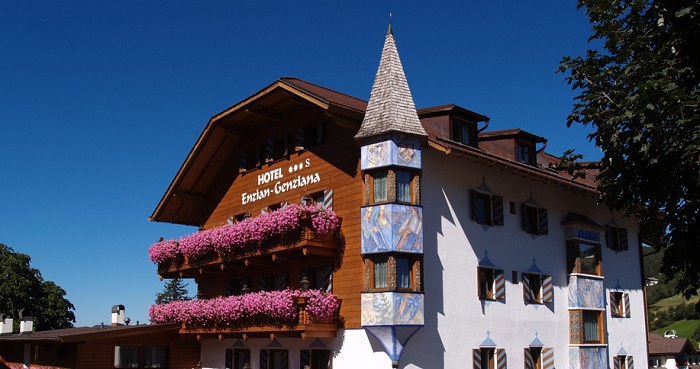 Hotel Enzian
Str.
I-39040 Siusi allo Sciliar (BZ)

Tel. (+39) 0471 707010
Fax (+39) 0471 705050

Homepage:
www.enzianhotel.com